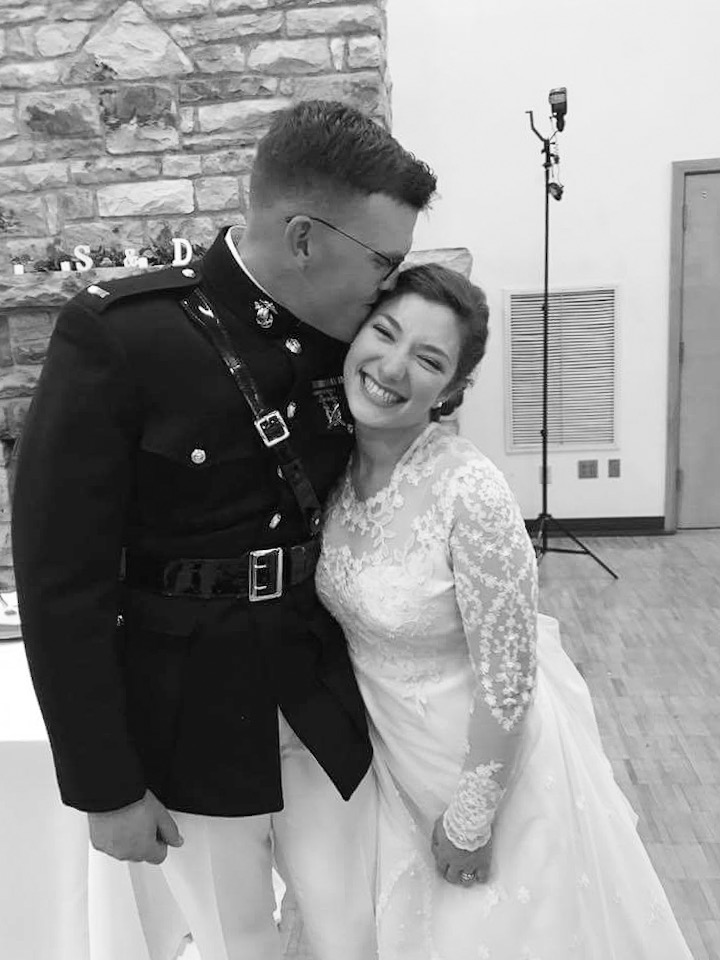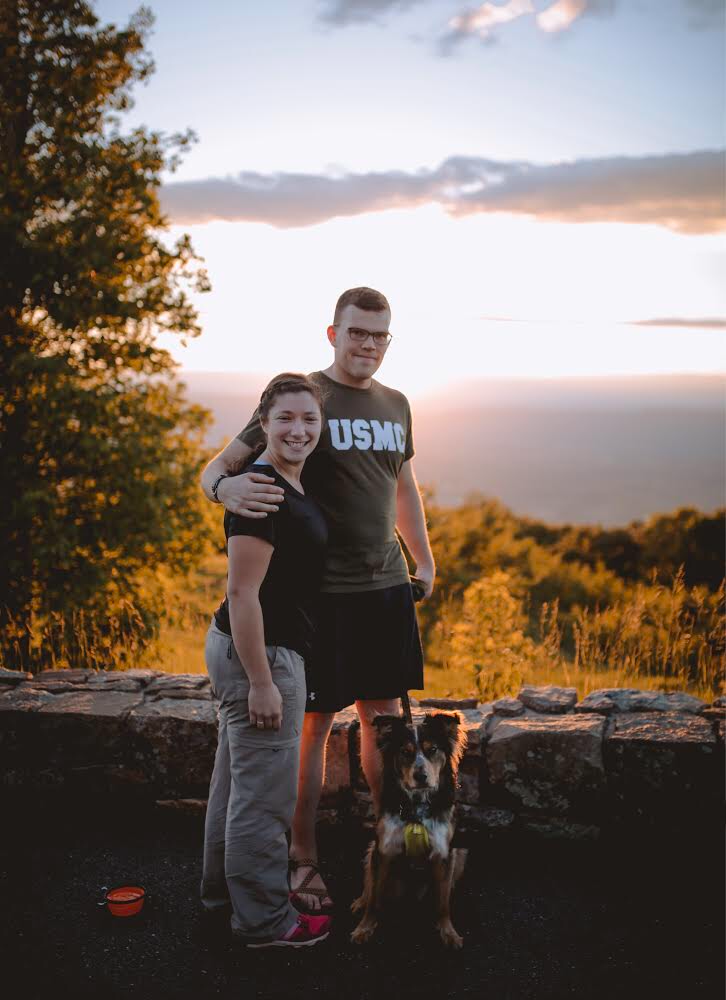 Sarandon's Faves:
NPR podcasts

Weird medical things. The grosser the better.

My drink of choice is good bourbon on the rocks, but I have a soft spot for a really beautiful cocktail.

Hiking big mountains

My dog, Jody

Ocean, but not sand

Being an extrovert. I used to think I was an intense introvert but then I realized I just needed therapy.
Hey Friend! I'm Sarandon, a dog lover, travel enthusiast, and recovering plant killer. At this point I think I can confidently say I'm on my way to figuring it out, and actually have 5(!!!) baby fiddle leaf fig trees growing that I propagated myself! Also, while I type this I'm eating Velveeta Mac and Cheese (because I have expensive taste in Mac and Cheese)
I'm an excited extrovert living in Baltimore with my husband and our really cute dog. I got married when I was 20 (gasp!) to the dashing USMC officer you see above, and started photographing weddings my Junior year of college between exams, fawning over how cute my dog is, and eating too many pastries at Heritage Bakery and Cafe. We moved from the Shenandoah Valley to Baltimore after I graduated, and since then I have established my couch-based work routine, found my favorite Indian and Japanese restaurants (an essential), and adopted 28 houseplants and counting.
I am now in my 4th year as a wedding photographer and have 60 weddings and counting under my belt and enjoying every weekend spent dancing, celebrating, and taking pretty pictures!
Follow along with my life, photography, and adventures on Instagram and Facebook!
I would love to chat over a cup of tea and talk abut the dreams you have for your wedding. Shoot me an email through my contact page, and we can set up a time to meet!